Science of Addiction Symposium is first step for UM System to provide solutions for Missouri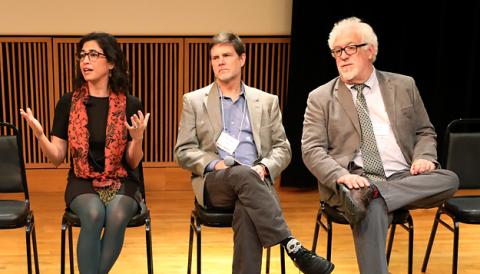 UM System
2018
On Dec. 6, researchers from across the University of Missouri System (UM System) and the nation's leading addiction experts gathered at the Bond Life Sciences Center on the University of Missouri-Columbia (MU) campus for the Science of Addition Symposium. The symposium also attracted policy makers and healthcare providers from across the state. Participants had the opportunity to collaborate, learn about the latest developments in addiction science, and take new knowledge back to their communities.
The symposium marks the beginning of a new era for an improved relationship between the UM System and the citizens of Missouri. UM System Vice President for Research and Economic Development Mark McIntosh provided opening remarks that set the tone for the event.
"This symposium is a very good first step, but it's not the only one. The University needs to be in a position to offer the sustained research and patient care contributions that Missourians need," he said.