'Science of Addiction' explores new research, collaboration between disciplines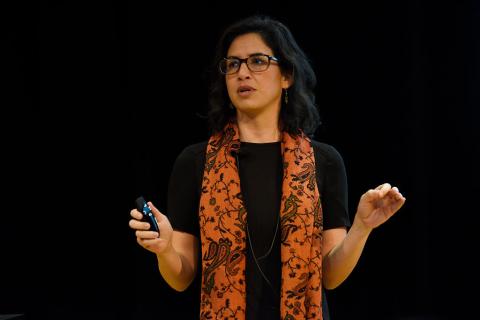 Columbia Missourian
2018
The science of addiction is complex and nuanced, but researchers and experts are making strides in understanding addiction better and researching new approaches to studying and treating it.
Nearly two dozen professors, researchers and addiction experts gathered Thursday in the Christopher S. Bond Life Sciences Center for "The Science of Addiction Symposium." The symposium, which was open to the public, featured keynote speeches, panels and discussions about different aspects of addiction.
The symposium is a signature kickoff event for what MU hopes to be a broader institutional commitment to fostering interdisciplinary research and engagement around the topic of addiction, said Jamie Arndt, the chair of the psychology department.
No one discipline via psychology, biology, social work, genetics is going to solve this grand challenge on its own," Arndt said. "What's needed is a coming together. That's what we're excited to try to initiate.